CHEFE SILVA
NEW ALBUM RELEASE
21st March 2019


PORTUGUESE MUSIC
SINGER SONGWRITER




all rights reserved @ CHEFESILVAMUSIC2019



︎
MUSIC


New album:
"A AGULHA E O PALHEIRO"

The first solo album of the singer songwriter Pedro Silva is now released. You can find it everywhere from Spotify to Youtube. Everywhere.
8 refreshing new tracks just in time for the Spring! Recorded in January at Cais Criativo,Costa Nova, Aveiro, Portugal, this work was produced by João Veludo's. Time to play! Check the tour detais bellow.


ENJOY!
SPRING TOUR
"DE SOL A SOL"

from 21.03.2019 to 30.06.2019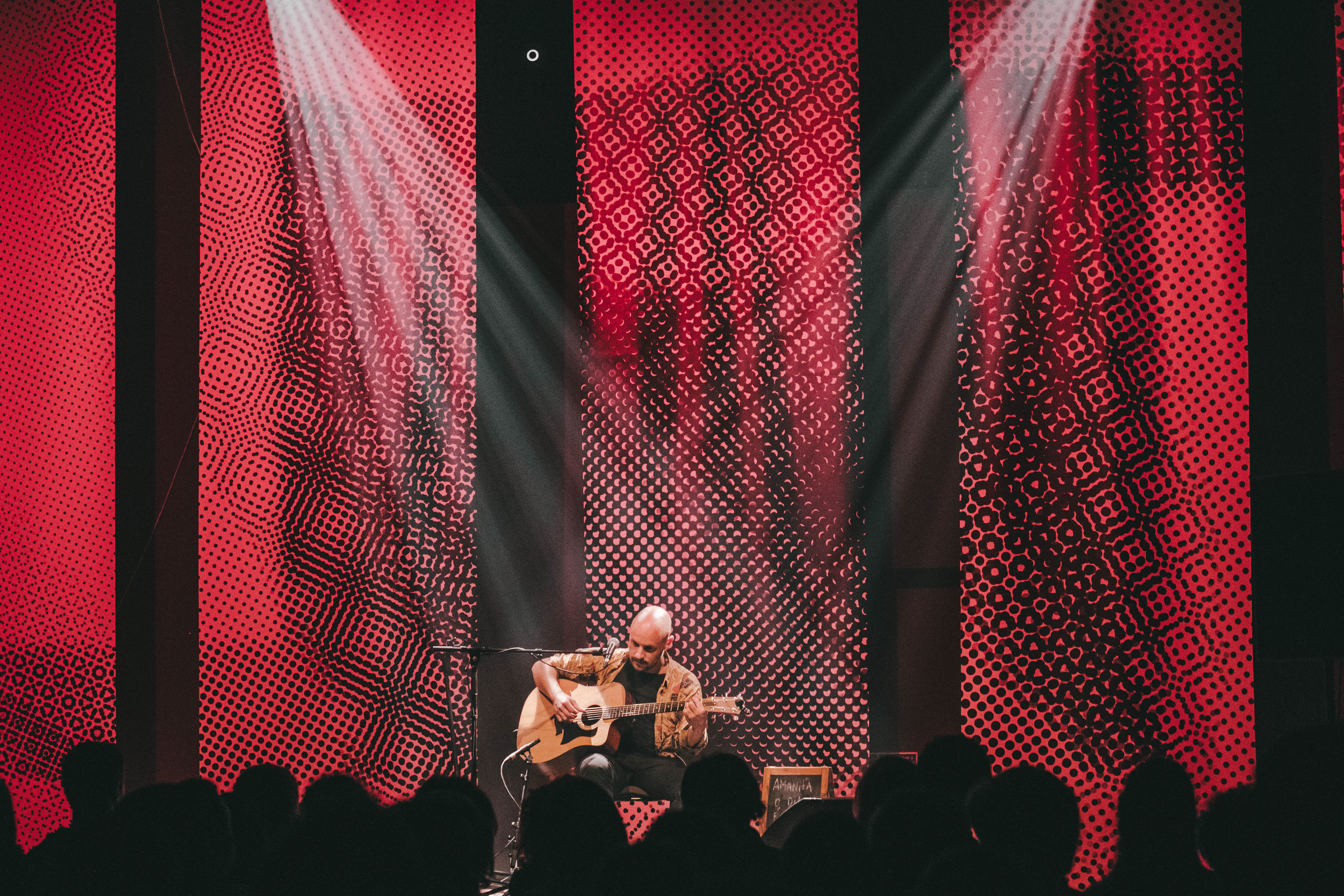 100 DAYS
100 CONCERTS
7.500KM
18 PORTUGUESE DISTRICTS

BOOKING:
(+351) 919 40 80 64
SENHORCHEFESILVA@GMAIL.COM


︎
NEWS

DECEMBER 23 ︎
🚩
AQQ Music
release final album of the
Fauvist Alchemy Trilogy
.
Check back for pre-order and details.
NOVEMBER 1 ︎
🌞
Superfamous
will be performing at the Church of Inner Light. Program will include selections from his
Jaxine Alter
record.
OCTOBER 23 ︎
🎬
Barry Osman Spare
's latest film
Boleskin Chemistry
, with full
AQQ Music
soundtrack, begins its US theatrical release. Vinyl release to follow.
OCTOBER 4 ︎
🕳 To mark the arrival of the new Lunar Year,
Superfamous
will be opening the doors to his
Alta Dena meditation tunnels
. Attendance will be highly limited. Check back for availability and performance schedule.
NOVEMBER 14 ︎
🇨🇭 This year MT Music goes to Baden, Switzerland for the
Albert Hofmann festival
. Please come visit our booth — a selection of vintage blotter art will be for sale.
NOVEMBER 19 ︎
⚠️ We release our second compilation for the wonderful Record Store Day. Return here for details. Cover to feature rare art from a private collection by Gustave Moreau!
NOVEMBER 5 ︎
🚗 Get MT on the highways!
Click here
to purchase the new MT Music bumper sticker.
ABOUT CHEFE SILVA

Chefe Silva is the alter Ego of Pedro Silva, engineer, adventurer, musician and songwriter. After 3 years living in Belgium and 1 year traveling around the world, Pedro Silva returned to Portugal to start this music project, Chefe Silva.

Chefe Silva is a one man band. One guy, one guitar, one voice. Simple! You can hear unique and original Portuguese songs composed by Pedro Silva. Sit back and enjoy your day, and, maybe your wine as well.

The album "A Agulha e o Palheiro" will be release on the 21st of March 2019, in digital and CD format. You can buy it online or in a Chefe Silva's concert.

The Spring tour "De Sol a Sol" will also start on the 21st of March 2019. Chefe Silva will be traveling all over Portugal to showcase the album and will probably pass by your house in a big Red Van.
100 days, 100 concerts! Call me!

Thank you for your support.

Follow your guts, please!

See you somewhere!


︎ ︎
senhorchefesilva@gmail.com
(+351) 919 40 80 64